Venue VIP Table Service
Legendary Granville strip nightclub, Venue, tasked us with the design and manufacturing of their updated VIP lounge furniture. We delivered a 32-peice set of chairs (with secret storage cubbies) and tables, on 4 rolling/locking platforms.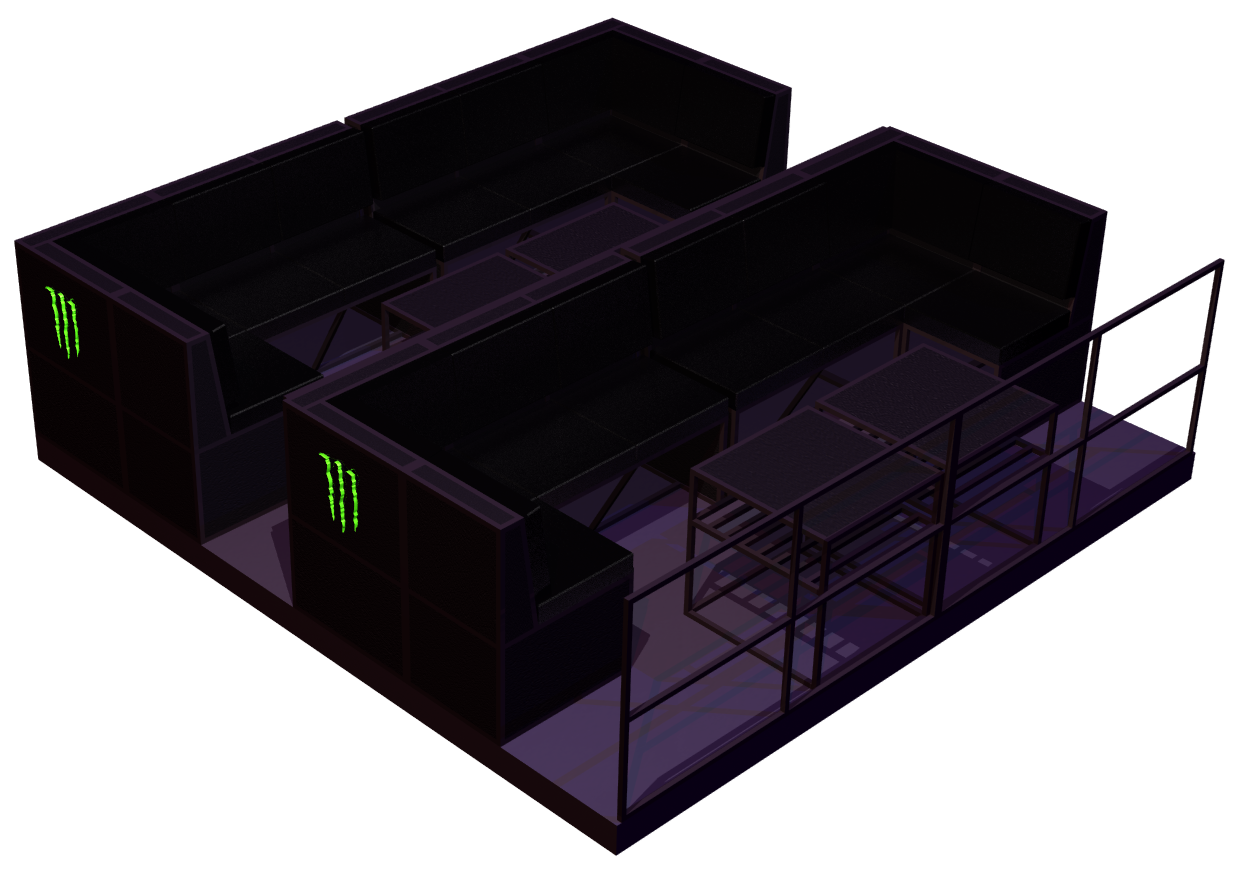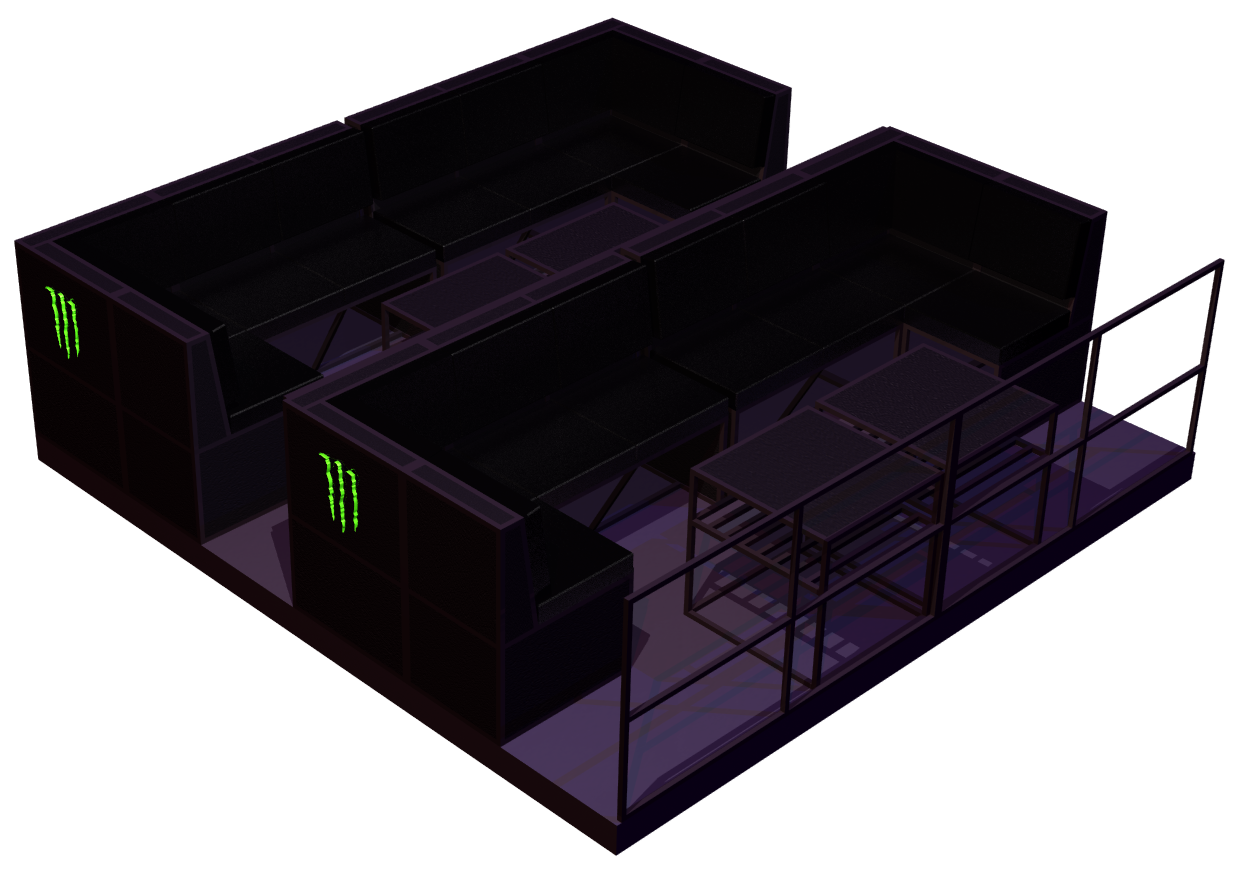 All Black Everything
Except of course the lime green Monster Energy branding. We used satin powder coated square tube steel to construct the frames of all the furniture, and panelled with durable black melamine. The platforms each have removable fence segments so that they can be reconfigured for any event.
[unex_ce_button id="content_yr195ahd7" button_text_color="#000000" button_font="semibold_italic" button_font_size="16px" button_width="auto" button_alignment="center" button_text_spacing="1px" button_bg_color="#ffe349" button_padding="63px 30px 63px 30px" button_border_width="0px" button_border_color="#000000" button_border_radius="180px" button_text_hover_color="#000000" button_text_spacing_hover="1px" button_bg_hover_color="#ffe349" button_border_hover_color="#ffe349" button_link="hello@hopewellworks.com" button_link_type="email" button_link_target="_blank" has_container="1" in_column=""]Drop us a line[/ce_button]

HOPEWELL WORKS LTD
1654 Franklin St
Vancouver, BC

Tel: 604 564 5664
Open 8;30 am – 2:30 pm weekdays
Please call ahead for appointment