Coins, Legends of the Hidden Temple
Hopewell worked on high-detail sculptures for this reboot of a children's classic. Most of the coins were laser-engraved. The "hero" coins were made from specific laser-cut pieces. Turned out pretty good.
Micro pitting
We started off with precision cut and engraved pieces, then glued them together and hand-finished to give an aged, era-appropriate look.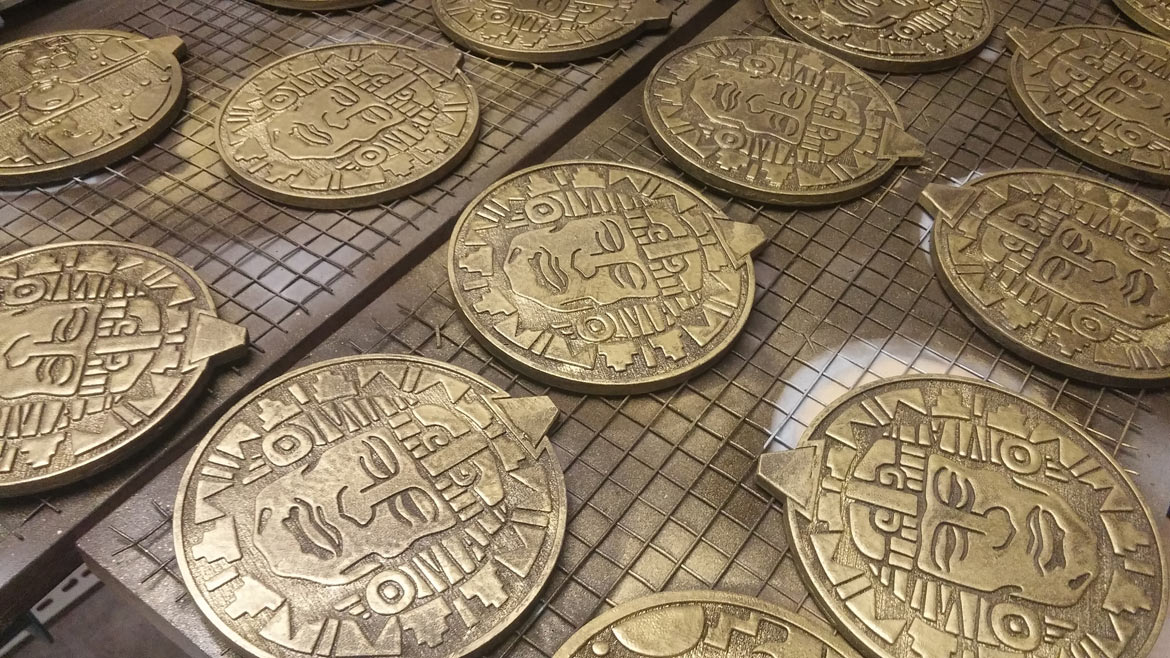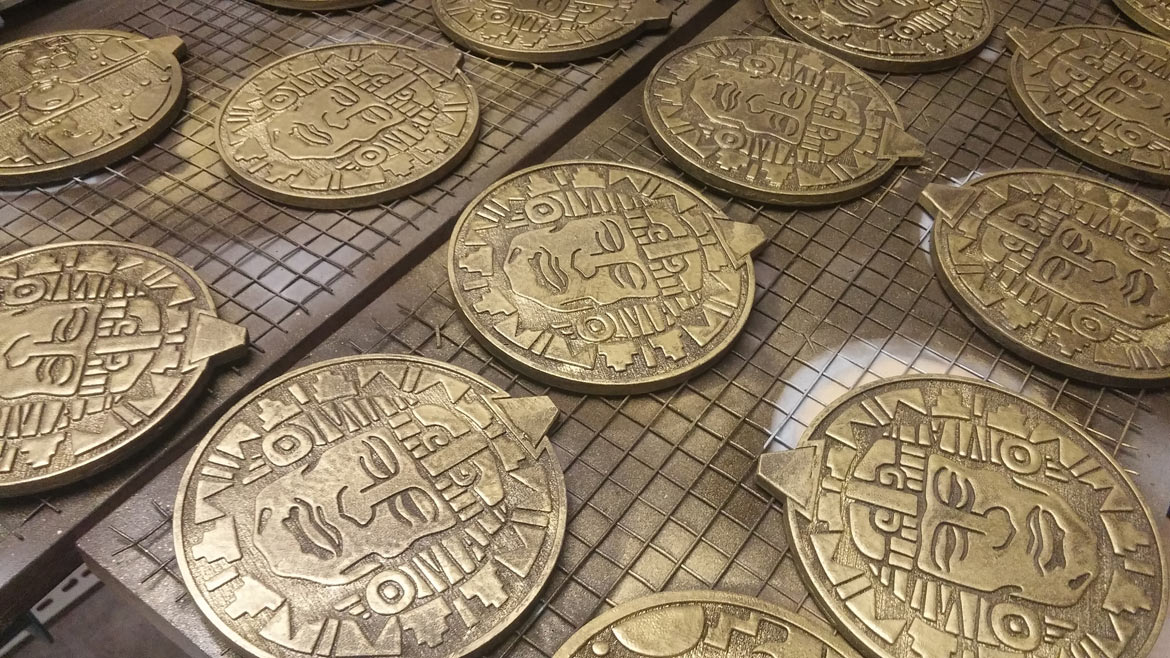 [unex_ce_button id="content_yr195ahd7" button_text_color="#000000" button_font="semibold_italic" button_font_size="16px" button_width="auto" button_alignment="center" button_text_spacing="1px" button_bg_color="#ffe349" button_padding="63px 30px 63px 30px" button_border_width="0px" button_border_color="#000000" button_border_radius="180px" button_text_hover_color="#000000" button_text_spacing_hover="1px" button_bg_hover_color="#ffe349" button_border_hover_color="#ffe349" button_link="hello@hopewellworks.com" button_link_type="email" button_link_target="_blank" has_container="1" in_column=""]Drop us a line[/ce_button]

HOPEWELL WORKS LTD
1654 Franklin St
Vancouver, BC

Tel: 604 564 5664
Open 8;30 am – 2:30 pm weekdays
Please call ahead for appointment